Hello and welcome to our Spring Term page!
Our new topic this half term is the artist
YAYOI KUSAMA!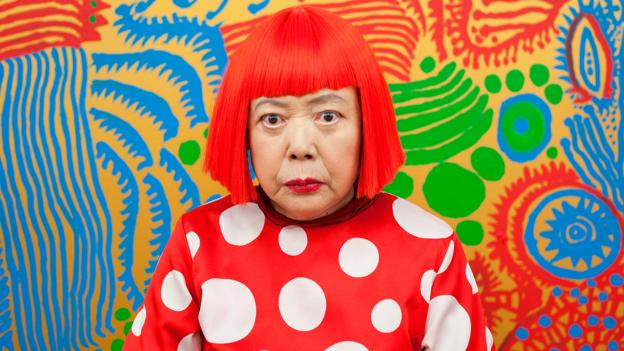 Today we came to school wearing spotty clothes! We used oil pastels, coloured pencils and felt tips to try to create our class Kusama picture.
Yayoi Kusama has an exhibition coming to the Tate London
https://www.tate.org.uk/whats-on/tate-modern/exhibition/yayoi-kusama-infinity-mirrored-rooms
We will describe the differences and similarities between different practises and make links to our own work
We will use sculpture to develop help and share our ideas and imaginations
We will develop a wide range of art and design techniques, using colour, pattern texture, shape, form and space
In maths we are learning about PLACE VALUE.
Click on the picture below to play a game to help you learn about those tens and ones!
Our topic is a Science topic called POLAR ADVENTURERS.
To start our topic off we came into school dressed ready to explore the Polar regions.
Our objectives for this topic are:
To name animals that are birds, fish and mammals.
To name common animals that are carnivores, herbivores and omnivores.
To describe and compare different common animals.
To describe the properties of everyday materials that are transparent, translucent, opaque, waterproof, flexible.
To compare and group materials that are transparent, translucent, opaque, waterproof, flexible.
In our English lessons we will be sharing the story
'The Lonely Beast' by Chris Judge.
The Lonely Beast came to visit us in class and took us on a journey to help us with our story writing.
Objectives:
Design, make and evaluate a delicious healthy drink
Design: Design a purposeful, healthy and appealing drink for themselves or another user based on their design criteria
Make: Select and use simple tools and equipment to prepare and combine ingredients. Select and use ingredients to design and make a healthy drink
Evaluate: Explore and evaluate a range of fruit and vegetable juices. Evaluate their ideas and drinks against a design criteria
Cooking/Nutrition: Use the basic principles of a healthy diet to prepare drinks. Understand where some fruit and vegetables come from.